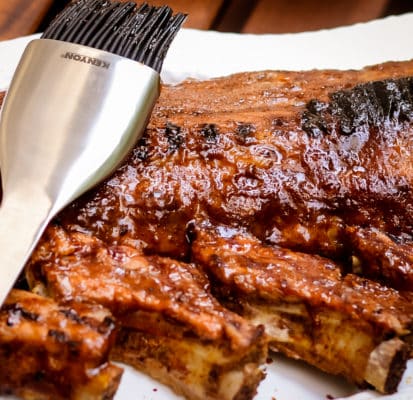 Grilling baby back ribs seems intimidating but it's really easy with our simple recipe.  In a few short steps you'll be enjoying fall-off-the-bone masterpieces.
Preparation Time: 35 minutes
Total Time: 3 hours
Serves: 4
Ingredients:
1 rack of baby back ribs
Your favorite BBQ Sauce
Dry Rub
2 tbs garlic powder
2 tbs onion powder
2 tbs chili powder
2 tbs cumin
2 tbs smoked paprika
2 tbs brown sugar
1 tbs black pepper
1 tbs salt
1 tsp dry mustard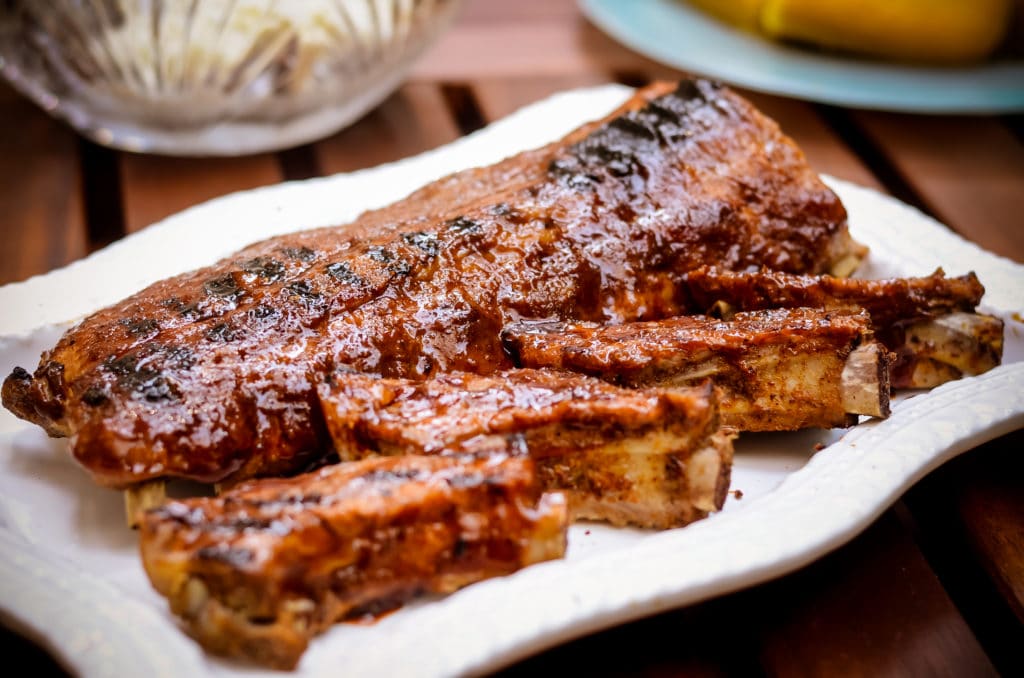 Instructions:
In a small bowl mix together the rub ingredients
Remove the membrane covering the back of the rack or ribs.  Using a dull knife, slide the tip under the membrane .  Lift and loosen the membrane until it breaks, then grab a corner of it with a paper towel and pull it completely off.  Season the rib rack all over.
Cut the rib rack in half and wrap the individual racks in tin foil.  Allow to stand at room temperature for about 30 minutes before grilling.
Add liquid to your drip tray and let the grill preheat for 7 minutes on low (2 bars).
Place the foiled wrapped ribs on the grill and cook for 1 hour, then flip and cook an additional hour.
After the second hour, cut the tin foil with a knife and remove the ribs.  Discard the foil and place the ribs directly on the grill changing the temperature to medium high (6 bars).
Bast the racks with your favorite BBQ sauce.  Cook for about 10-12 minutes until desired sear marks are achieved.
Serve warm with the remaining BBQ sauce on the side and enjoy!