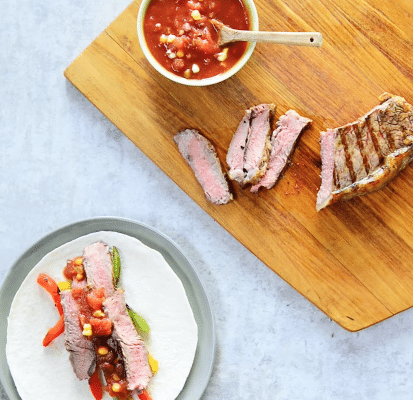 These fresh and colorful grilled steak fajitas are a fiesta on a plate!
Ingredients:
2-3 Colorful Bell Peppers (Red, Green or Yellow)
2 Ears of Corn
2-3 Flank Steaks
Fresh Salsa
Tortilla Wraps
Sea Salt & Cracked Pepper
Directions:
Preheat your Kenyon All Seasons™ Grill to a medium high heat. Season your flank steaks liberally with a salt and pepper rub and set aside to allow time to tenderize and reach room temperature before grilling. *Room temperature is desired to achieve optimum grilling for any type of meat.
Prepare and shuck your fresh corn, quarter cut the bell peppers and add a light coating of olive oil to the veggies before placing on the grill. If you have our All Seasons™ Grill, you can skip this step as the grates have a non-stick surface. Let your corn and peppers cook for 5 minutes then flip over. Once you've flipped your veggies, go ahead and add your seasoned steaks to the grill, turning up the temperature to high heat. After 3-4 minutes (for medium rare), flip the steaks over and remove veggies.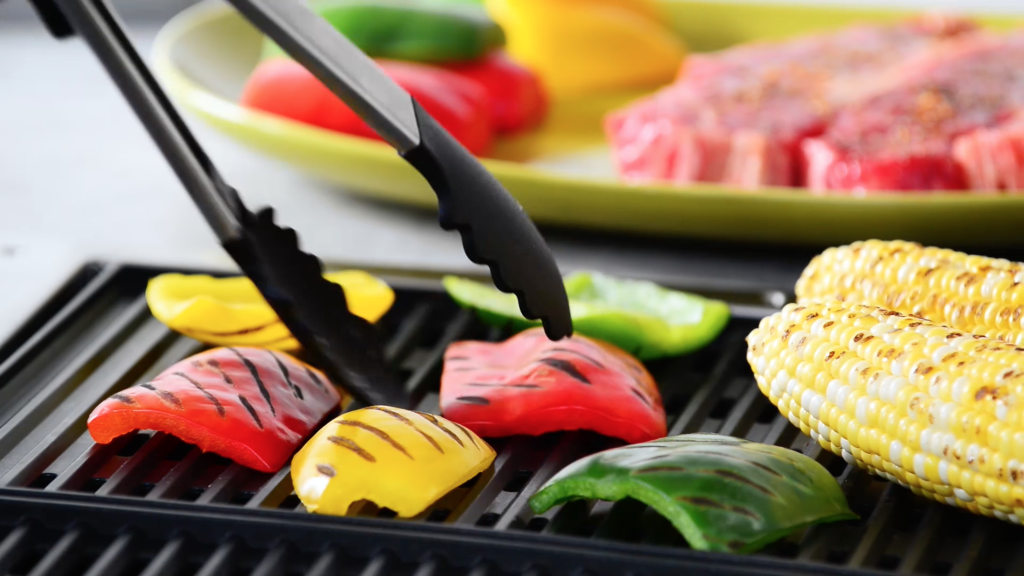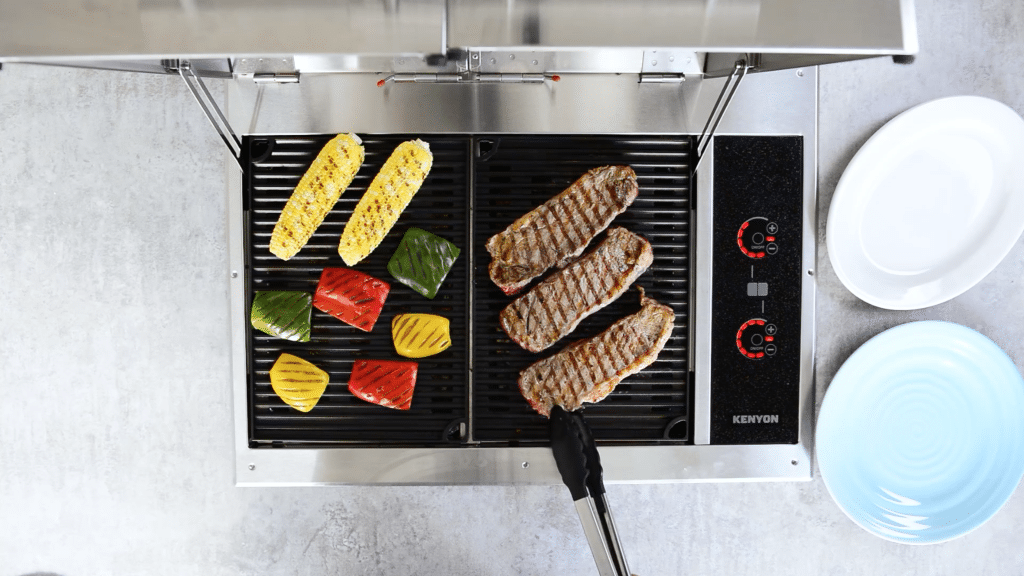 While the steak continues to grill for another 3-4 minutes or until sear marks appear, chop up the grilled peppers into thin slices and add your grilled corn niblets to a zesty, fresh salsa loaded with chunks of tomatoes, hints of lime and a kick of cilantro.
Add the tortilla wraps and grill for approximately 30 seconds to 1 minutes on each side for a crispy texture. Remove the steaks and the wraps from the grill and set aside on a plate to rest. Thinly slice the steak against the grain.
Layer your tortilla with peppers, steak, and top it all off with the corn salsa blend. Add shredded cheese, sour cream or avocado for a touch of creaminess.
Roll up, eat and enjoy!