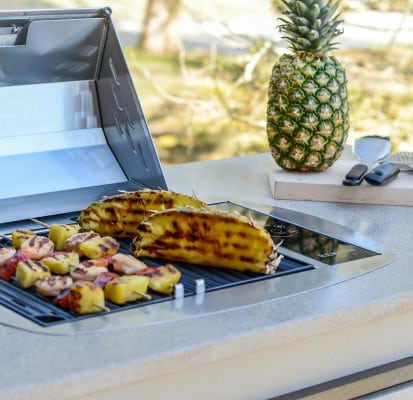 Bring a touch of the islands right to your backyard with these Caribbean coconut lime shrimp kabobs. Relax, soak in the sun and enjoy a taste of paradise at home.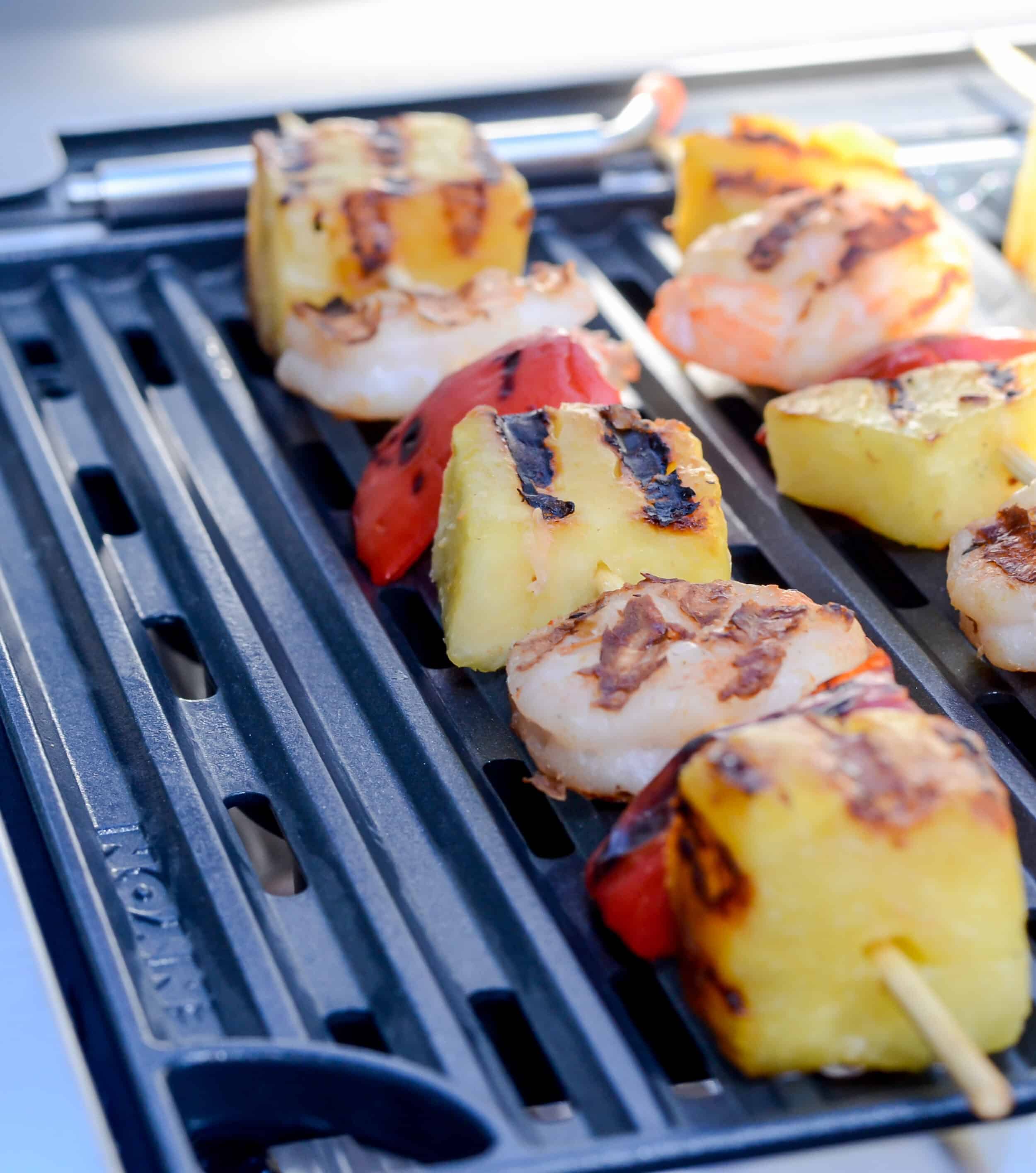 Ingredients:
1lb Shrimp Peeled and Deveined
1/2 Can Coconut Milk
1 Tsp Garlic Powder
1 Tsp Onion Powder
1/2 Tsp Sea Salt
1/2 Tsp Thyme
Coconut Oil Cooking Spray
Fresh Lime Zest
Pineapple Chunks
1-2 Red Bell Peppers
Directions:
Soak skewers prior to grilling to prevent burns. If shrimp is frozen, make sure it's completely thawed before marinating.
Heat your Kenyon electric grill to a medium high heat and add a light spray of coconut oil to the surface of the grate.
In a medium bowl mix in the coconut milk, garlic powder, onion powder, sea salt and thyme. Add the zest of a fresh lime to the marinade and whisk all ingredients together.
Add  a piece of shrimp, pineapple and red pepper to each skewer, repeat until there are 2 of each.
Brush the skewers with the marinade on both sides evenly and  let sit for 5 minutes.
Place kabobs on the grill, close the lid and grill for 4-5 mins on each side until thoroughly cooked.
Serve over a plate of rice.