BLT Bloody Mary: The Drink That Does Double Duty
Bring your foodie skills to the next home team tailgate or spice up any Sunday Funday with this grilled BLT Bloody Mary recipe.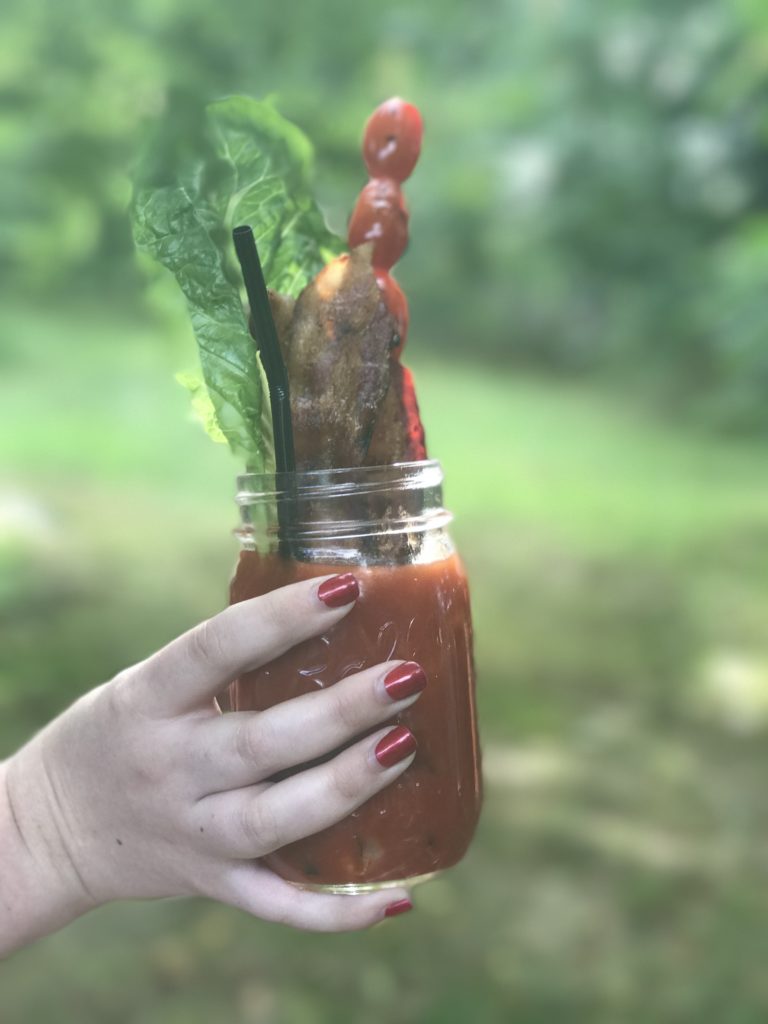 Ingredients:
Bloody Mary Mix
Vodka
Cherry Tomatoes
Romaine Lettuce
1 Package Thick Cut Bacon
Skewers
Ice
Toast – Optional
Directions:
Preheat your Kenyon Grill to high heat.
Add thick cut bacon strips vertically on the grate and cook for approximately 6-8 minutes per side or until desired crispness is achieved. Remove bacon from grill and plate to cool.
Place 4 Cherry Tomatoes per skewer, grilling the tomatoes in the leftover bacon grease for a more robust flavor. Grill for 2-3 minutes per side or until sear marks appear. Remove from grill and set aside to cool.
Prepare your drink glasses with ice, mix and vodka following the directions on the pre-mix. The typical rule of thumb is a ratio of 5:1 mix to vodka, but hey, you do you!
Garnish your glasses with romaine, strips of bacon and the tomato skewers. Add a side of grilled toast and you've got the ultimate "meal in a drink" winning combo!
Pro Tip:
Add bacon-infused vodka
Save
Save
Save
Save
SaveSave
SaveSave
SaveSave
SaveSave
SaveSave
SaveSave
SaveSave
SaveSave
SaveSave
SaveSave
SaveSave
SaveSave
SaveSave
SaveSave
SaveSave