It's officially the "start" of grilling season, but if you have a Kenyon All Seasons electric grill you know that grilling season never really left. When the days are longer and the anticipated warmer temperatures have finally arrived, it's time to get outside and entertain patio style. Clean up the backyard, dust off the lawn chairs and move the grill outdoors to dine al fresco and rejoice in the sunshine.
To usher in a grillers favorite time of year, we've put together a few tips and techniques to help you have your best grilling season yet. Let's get started!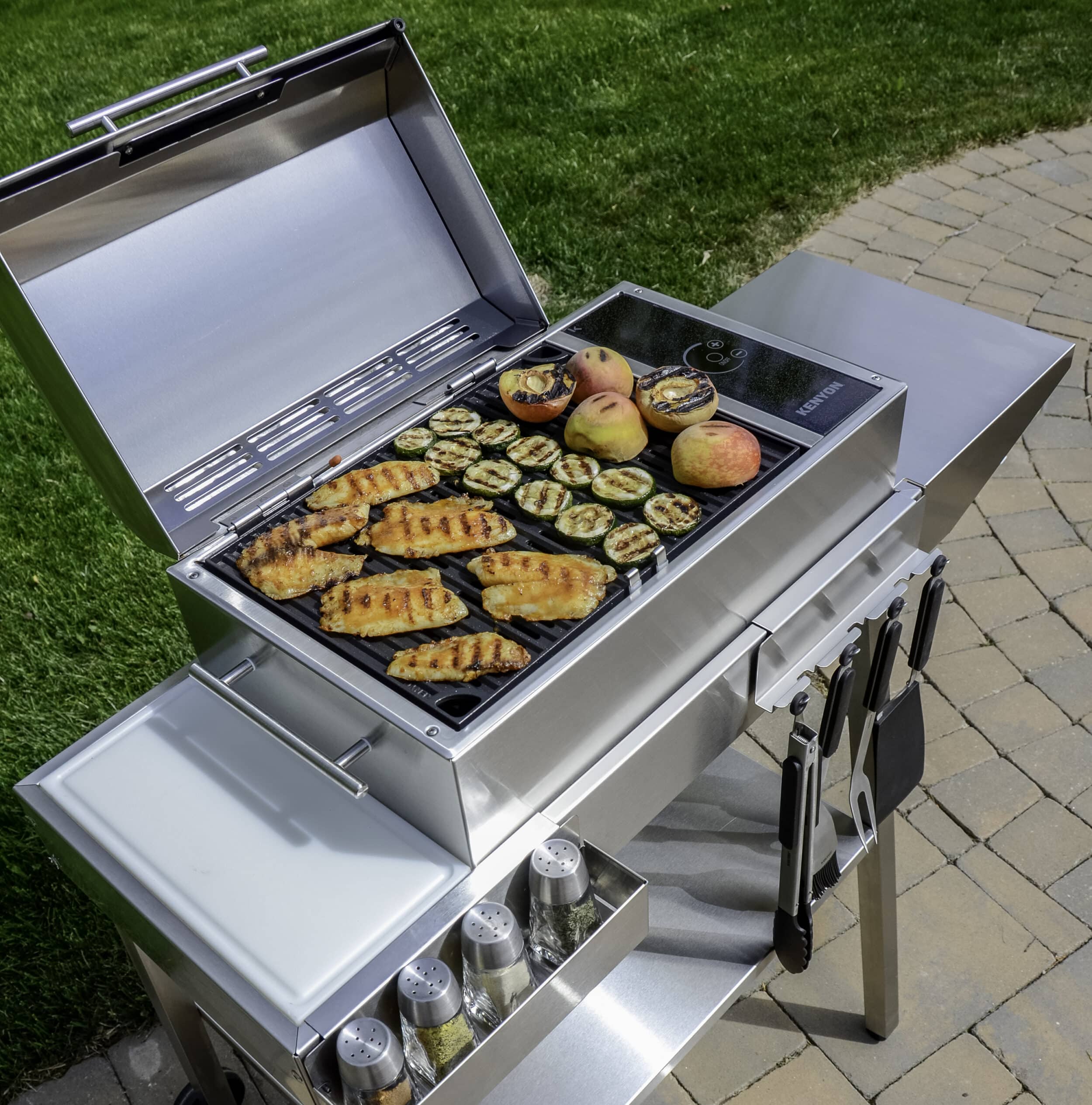 Prepping and Preparing:
Marinades, rubs or brining are all great ways to add depth to the food you grill.
Choose bone-in meat for a more succulent, textured flavor. This also prevents meat from drying out and shrinking during cooking.
Let your meat reach room temperature an hour prior to grilling. This ensures an even and thorough cooking and allows for proper sear marks to develop versus an overcooked, crusty outer layer. 
Adding liquid to your Kenyon drip tray is an essential function of our grills. Make sure to add at least a cup of liquid into the drip tray prior to grilling. Water is most commonly used but you could have a little fun and add in a variety of liquids that pair palatably with your meats. This liquid will evaporate during the grilling process and the evaporation will infuse into the food to produce a layer of flavor.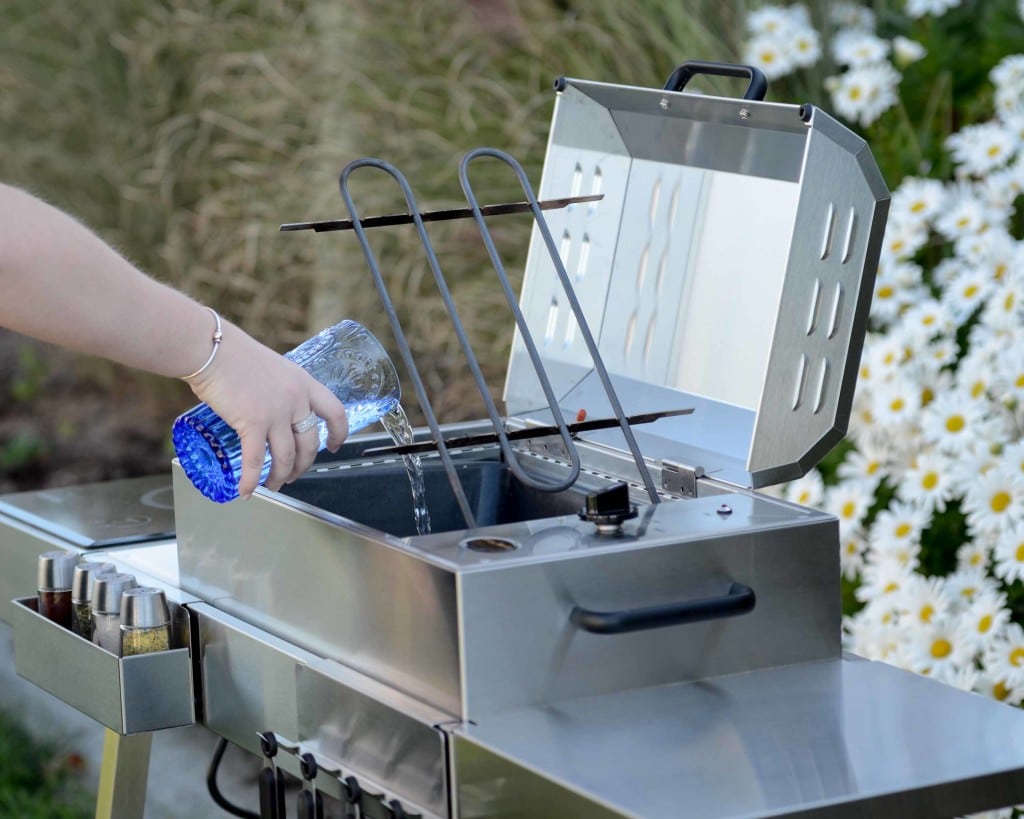 Try out these suggested combination of meats/liquids or create your own unique signature combo that will wow your guests and have them asking, "what's your secret?"
Seafood – White Wine, Citrus Soda
Steak – Red Wine
Chicken – Water with a TBSP Lemon Juice
Pork – Apple Juice, Liquid Smoke
Burgers & Sausages– Beer
Cooking Conditions
When grilling, lay food on the grate in neat rows, moving from left to right. This will help you keep track of which food got placed on the grill first.
You won't be able to achieve grill marks or accurately keep track of cooking time if you're constantly turning over your meat every few seconds. For a more professional look and to achieve grill marks leave your food alone until it's absolutely necessary to flip.
Choose between our grate or griddle attachment depending on the type of foods you are preparing. The griddle works best for breakfast foods such as pancakes and eggs, or anything that needs to be cooked on a flat surface.
No one wants to bite into an under cooked piece of meat or keep chewing on over cooked foods, instead use an internal meat thermometer and eliminate the guesswork out of grilling meats and get perfect results every time. Below are the minimal internal temperature guidelines for meat, according to the U.S. Department of Agriculture.
Meat continues to cook even after it comes off the grill, so it's best to remove just before desired doneness is reached and when it's a few degrees under the listed temperature as it will continue to cook while resting.  Let rest for 5 minutes so the juices have a chance to settle back in.
Poultry: 165°F
Beef: The USDA lists the minimal internal temp for beef at 145°F. However, if you like your steaks cooked medium, go for 140°F; medium rare, go for 135°F.
Pork: 145°F
Fish: 145°F
Cleaning the Grill
No matter what type of grill you have, routine cleaning after each use is the key to maintaining it. Clean grills look better, work better and won't leave a bad after taste on food. Before your Kenyon Grill cools, take a damp paper towel and tongs and rub the paper towel back and forth to loosen any leftover residue. For a deeper clean, place your grate or griddle directly in the dishwasher.
Summer Recipe Ideas
Try out a few of our favorite summer recipes! Click on the meal ideas below for step by step instructions.
Follow us on Pinterest for even more seasonal grilling ideas and share your summer grilling photos with us on Facebook!
Hawaiian Grilled Pizza
Caribbean Coconut Lime Shrimp Kabobs
Grilled Bacon-Wrapped Stuffed Hot Dogs