10 Best Grilling Tools You Need To Take Your Summer Barbecues to the Next Level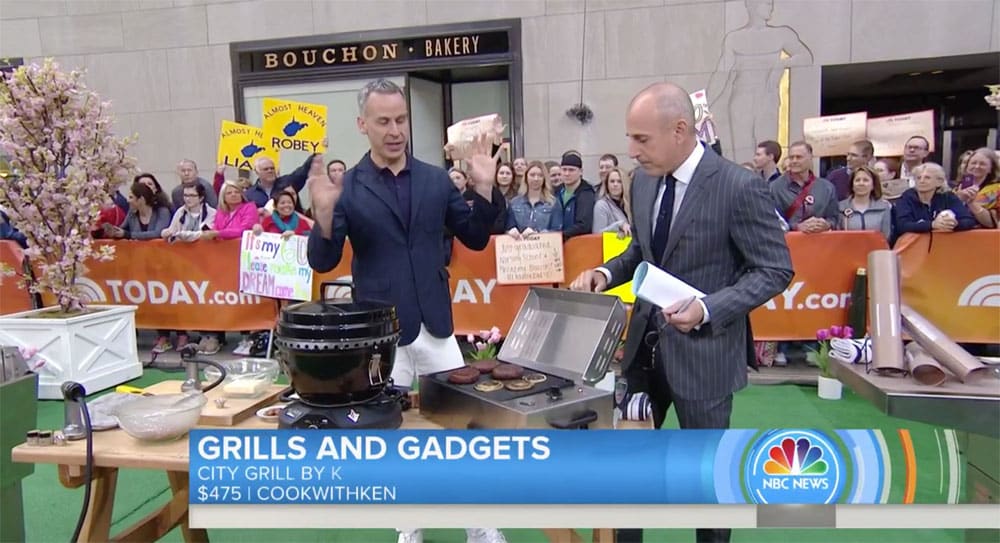 Just in time for all your Memorial Day barbecues, Adam Rapoport of Bon Appetit stopped by the Today Show to reveal the best new grilling gear you can buy now, including the City Grill by Kenyon.
"Whether you're looking for the perfect smoky flavor or a few clever accessories to step up your game, we've got everything you could possibly need to realize your dream of becoming the ultimate grill master."
The City Grill from Kenyon is the perfect option for any city dwellers who want to experience that grilling taste but don't have the backyard space for a grill. It's engineered to be perfectly smokeless, and easily fits in a kitchen or on a balcony.
Read the article here: http://www.today.com/home/10-best-grilling-tools-summer-t111859
Shop the City Grill: http://www.cookwithkenyon.com/shop/city-grill/
Save $100 on the City Grill with Coupon Code "Todayshow". Offer valid through May 30th.