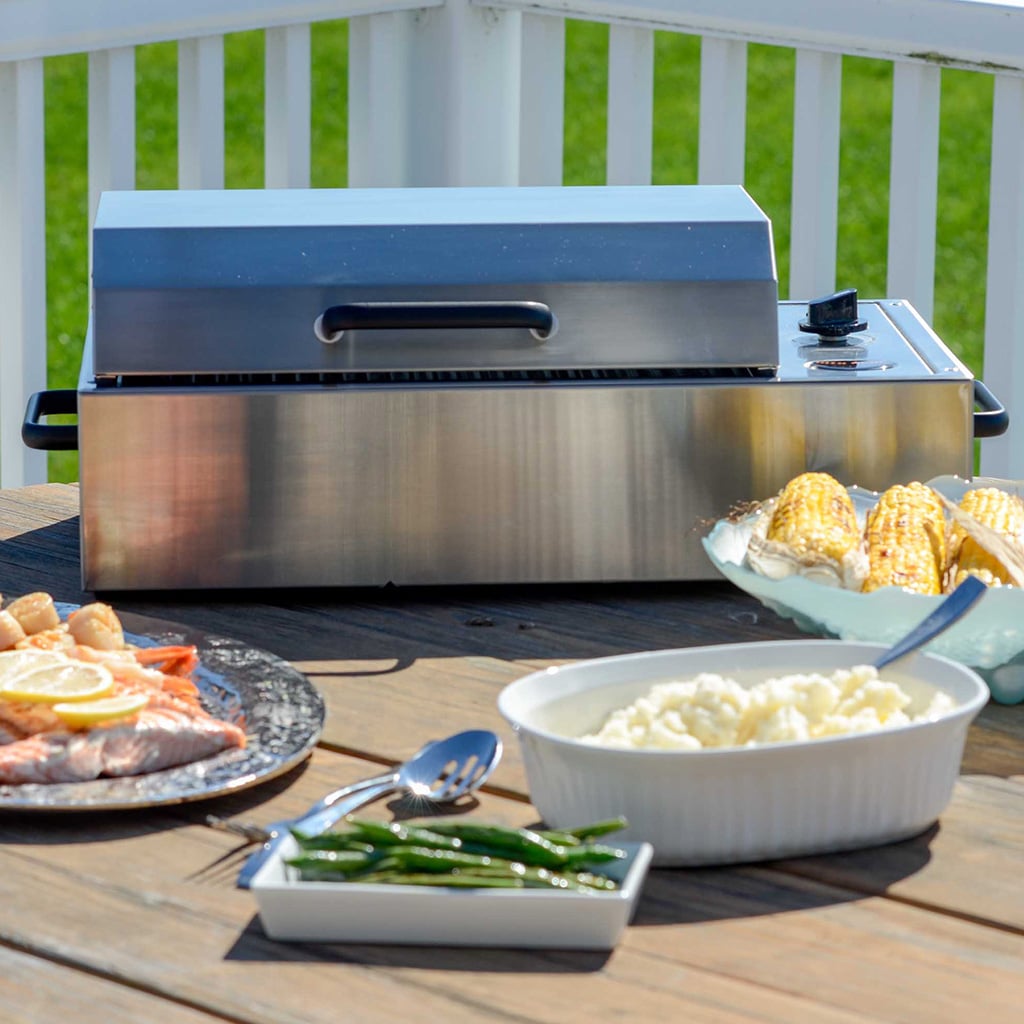 Lets face it, we all enjoy some great grilled food. When I say grilled I mean, you got some meat, seasoned it, maybe some veggies and prepared them on your own grill; at home. Well not all of us are able to grill because of where we live, building restrictions and such. Well today that all changes with an impressive and unique design known as the City Grill. The City grill was designed to exceed the requirements of city living where open flame grilling is prohibited. The City Grill is the perfect solution for apartments, condominiums and dorms.
This unique device and design rocks 8 different heat settings for perfect and flawless control. Distributing even temperature over the entire cooking surface ensures that all of your food is cooked correctly, without damaging any food. The grill is constructed from the highest quality, marine-grade stainless  steel. It also boasts ten drip trays, a griddle, and a four piece utensil set that was designed specifically for use with The City Grill; even rocking a carrying case and cleaning brush!
 This is certainly something to check out if you're jonesing that grilled hamburger flavor at home, and home is a condo. Check out the brilliant design in the images below and let us know what you think about this handy creation after the jump. For more information head over 
here
 and stay tuned for much more coming soon!