Find the perfect gift for the Father who has everything! Check out Haute Living's list of Top 5 Best Gifts for Father's Day which includes the City Grill at #3.
If you are looking to give him a Father's Day gift he will remember for years to come, here's a look at five of the best ways to celebrate your dad this year.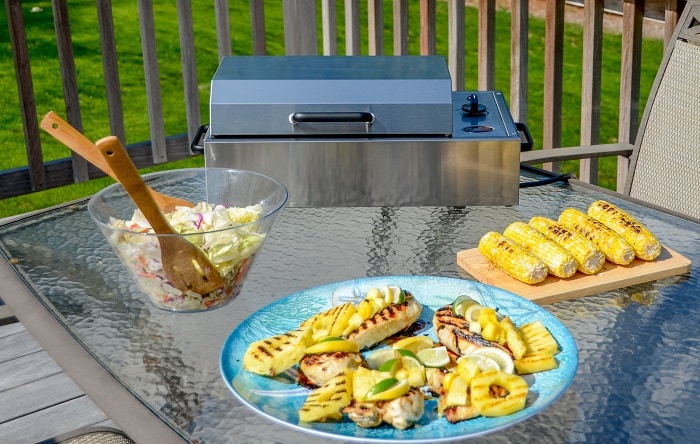 With Father's Day comes the start of summer and nothing says summer better than outdoor grilling. For the urban dad who has everything, he will love Kenyon Grills flameless and smokeless grills like the City Grill that he can perfect his grilling skills with everything from kabobs, skirt steak, pork chops, seafood and chicken to asparagus, peppers and corn on the cob. He can take it out on his boat this summer or simply bring the backyard favorites indoors. What makes this grill so unique is that the top plate sears in flavor without giving off a lot of smoke that most grills are well known for. In addition, the sleek unit comes complete carrying handles and a collapsible lid so he can take it pretty much anywhere he goes this summer. Be sure to check out the griddle accessory that he will love making breakfast on.