Turn up the heat this summer with one of Digital Trends' list of 6 sizzling outdoor grills, which includes the City Grill.
The classic American barbecue is tied into our national fabric.  In fact, per the Hearth, Patio, and Barbecue Association, nearly 80% of today's U.S. households own a smoker or grill.  That said, it's nearly summertime, which means many of us will soon be firing up those grills for a some weekend barbecue action.
While the majority of people tend to go with gas-powered options for the sake of convenience, many grilling purists won't let a propane tank anywhere near their choicest cuts. As one could imagine, there is a broad spectrum of information to consider before purchasing a new outdoor grill.
Alongside basic personal preferences, there's a slew of local legislation to consider when it comes to grilling on balconies, patios, and terraces in some municipalities. To make your decision a little easier, we've rounded up six of our favorite grills on the market, form smokers to portable powerhouses.
As noted previously, many cities have strict fire codes when it comes to grilling on balconies and patios (for obvious reasons). That said, the Kenyon City Grill has been designed to meet fire code requirements in areas that prohibit open-flame grilling.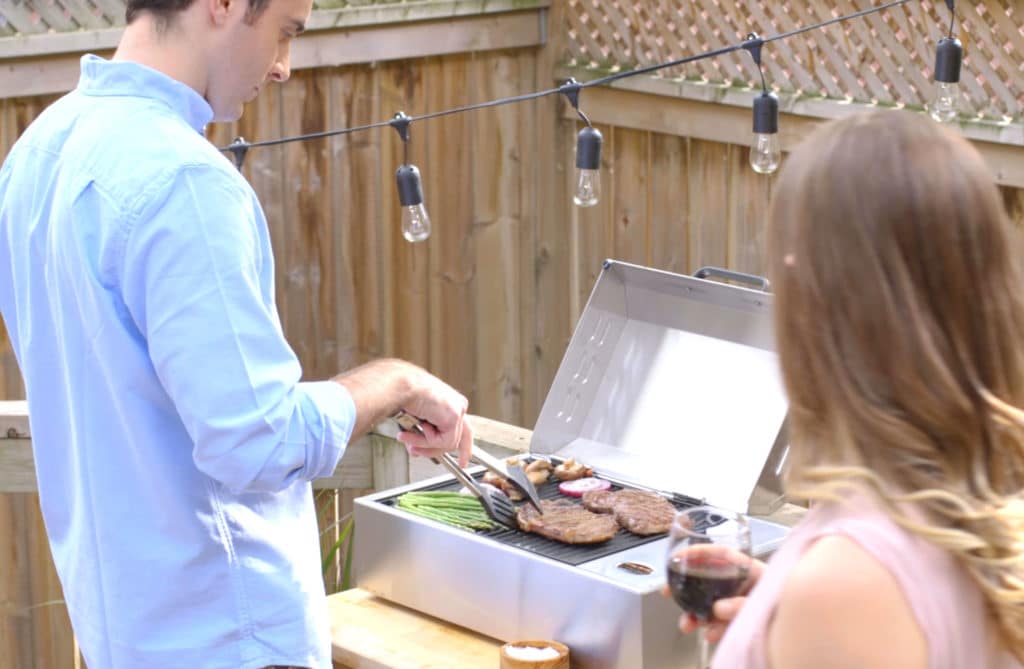 Unlike some of the more massive behemoths on the market, the City Grill preheats in less than seven minutes. But don't let the grill's pint-sized package fool you — it can heat up to 600 degrees Fahrenheit in about 10 minutes. Plus, you can easily control this wide temperature range via eight different heat settings.
Outfitted with a pair of handles and weighing in at just 27 pounds, this unit is also exceedingly portable, allowing it to double as a camping stove on weekend getaways. The City Grill is a little on the pricier side, however, convenience and portability often come with a higher price tag.