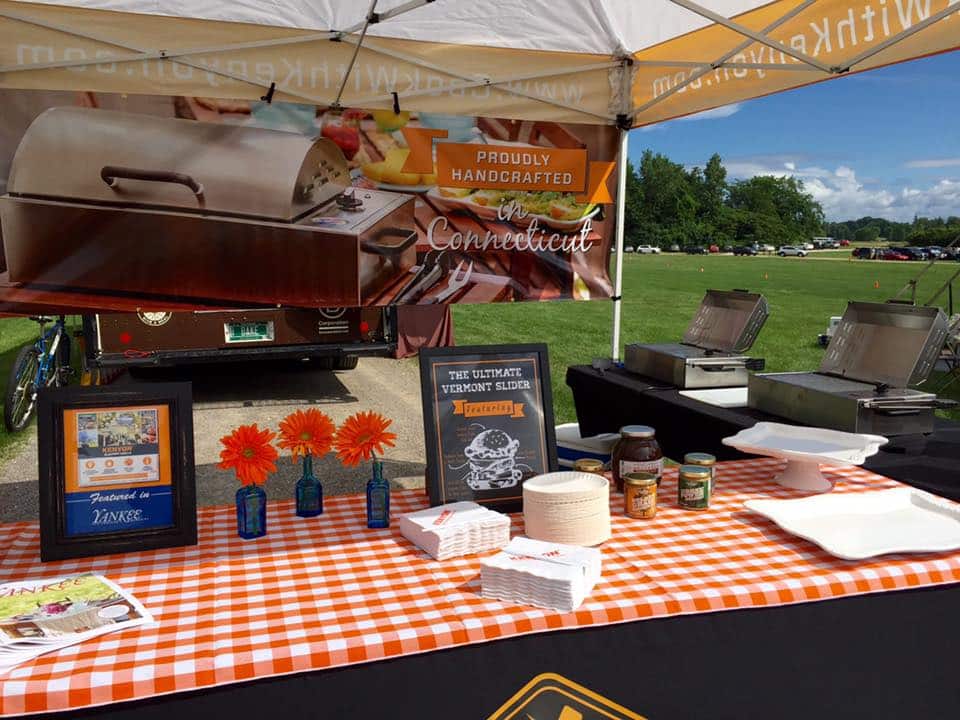 Shelburne, VT (February, 2017) The Vermont Cheesemakers Festival will mark its ninth annual appearance on the shores of Lake Champlain at the historic Coach Barn at Shelburne Farms on July 16, 2017 from 10 AM to 4 PM to celebrate the art of cheesemaking in Vermont. Attendees can meet cheesemakers and taste the cheeses of Vermont, enjoy the creations of artisan food producers, savor the fruits of wine and cider production, and experience the skills of craft brewers and master distillers. The festival has been chosen as a "Top Ten Summer Event in Vermont" by the Vermont Chamber of Commerce and was recently named as one of the "1000 experiences to have before you die" in the recent revision of "1000 Places to See in the United States and Canada Before You Die". This year, the event will include our returning platinum sponsors, Yankee Magazine, and the Vermont Dairy Promotion Council. Gold sponsors include Shelburne Farms, Vermont Creamery, Cabot Creamery, Grafton Village Cheese Company, Accutech, Good Food Foundation, and Provisions International. New sponsors include Ullmer's Dairy Equipment in Pulaski, WI and Kenyon Grills International in Clinton, CT.
Along with 45 Vermont cheesemakers, this year's event will include over 90 food and beverage producers including 15 new exhibitors. Enjoy seemingly endless options for tasting, sampling, and pairing opportunities. For those looking to immerse themselves in the experience even further, this year we are offering special VIP tickets which will allow guests reserved seating at cheese workshops and cooking demos. VIP passes are available online now until the festival. In addition to admission to the workshops and demos, the VIP ticket will provide pass holders with valet parking, a separate entrance to the festival and a special swag bag.
"The quality and range of the artisan cheese available in Vermont is astounding," says Tom Bivins, Executive Director of the Vermont Cheese Council. "The festival allows food lovers to connect with our craft food producers, and the artisans responsible for their favorite cheeses. Attendees get to experience the rural connections, communities, working landscape, and the tastes that makes Vermont such a remarkable place to live and work."
The workshops offer opportunities to hear cheesemakers, vintners, brewers, and distillers discuss their products in connection with some of the best loved cheeses made in Vermont, creating pairings with some of the most remarkable ciders, beers, wines and spirits of the season.
Tickets are $60 per person for general admission to the festival or $100 for the VIP pass. Tickets are online at vtcheesefest.com. The Festival sells out well in advance of the event date, so early ticket reservations are encouraged.
The Vermont Cheesemakers Festival is presented by the Vermont Cheese Council and sponsored by our Platinum Sponsors: Yankee Magazine and the Vermont Dairy Promotion Council, along with the Vermont Agency of Agriculture, Food and Markets. Gold Sponsors include Shelburne Farms, Vermont Creamery, Cabot Creamery Cooperative, Grafton Village Cheese Company, Good Food Foundation, Accutech, and Provisions International. Silver Sponsors include Cellars at Jasper Hill, Farms for City Kids/Spring Brook Farm, Consider Bardwell Farm, Vermont Farmstead Cheese Company, Maplebrook Farm, Ullmer's Dairy Equipment, and Eden Ice Wine. In kind Sponsors include Vermont Smoke & Cure, King Arthur Flour, Woodstock Farmers Market, Vermont Coffee Company, Sidehill Farm, Vermont Maple Sugar Makers Association, Culligan, Black River Produce, Kenyon Grills International, and Vermont Beef Industry Council. Media Sponsors include Culture Magazine, Edible Green Mountains, and Cheese Connoisseur.
SaveSave